Nicky the Jazz Cat and Reading Is Fundamental, the oldest and largest nonprofit children's
and family literacy program in the nation, hosted a jazz celebration this summer for one-hundred
first and second grade students from PS 212 Midtown West, held at NYC's Birdland.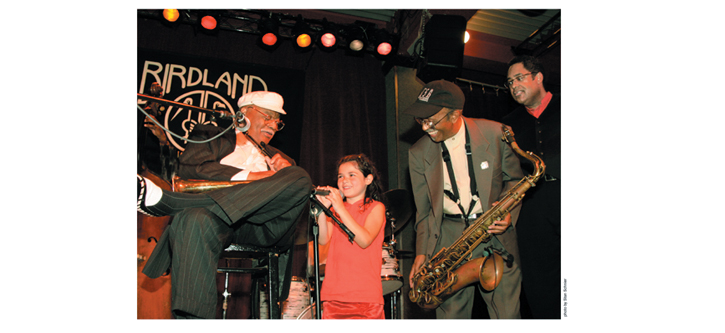 Young cool cats were hosted by trumpeter Jon Faddis and treated to a jazz performance,
music clinic and impromu scatting lesson by Faddis and jazz friends Clark Terry, Jimmy Heath,
Don Friedman, Marcus McLaraine and Kenny Washington, joined by twelve-year-old
jazz pianist Matt Savage, who also read Nicky The Jazz Cat to the children.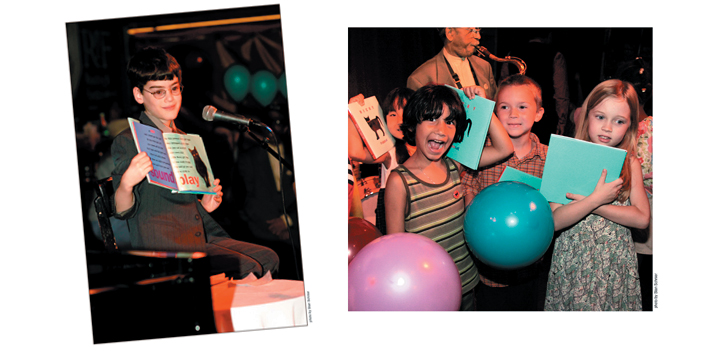 The Cool Cat Jazz Exhibition displayed more than one-hundred entries of student art,
created by the children for the event's competition. Art judges were Jean Bach, Phoebe Jacobs,
Laura Johnson, Albert Murray and Gordon Parks. Six winning student artists were presented with the
Nicky Cool Cat Award of Excellence and the Gordon Parks Original Artist Award.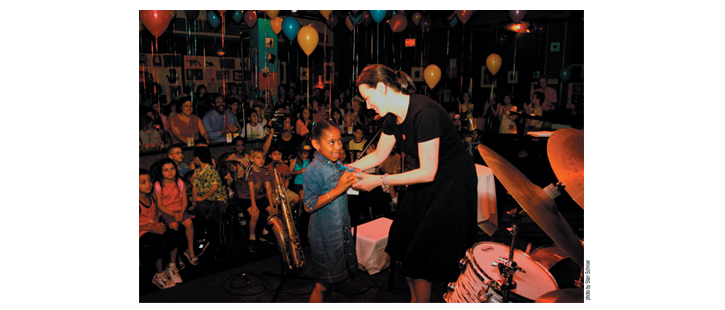 Funding for A Cool Cat Jazz Celebration for Kids to benefit Reading Is Fundamental was generously
provided by The Durst Organization, Inc., Time Warner Inc. and Toys "R" Us Children's Fund, Inc, with
additional sponsorship provided by BET Jazz. Hohner, Ralph Lauren Childrenswear and Time Out NY Kids.